How to Purchase
Exclusively for Nintendo 3DS family systems.
Only available from Nintendo eShop.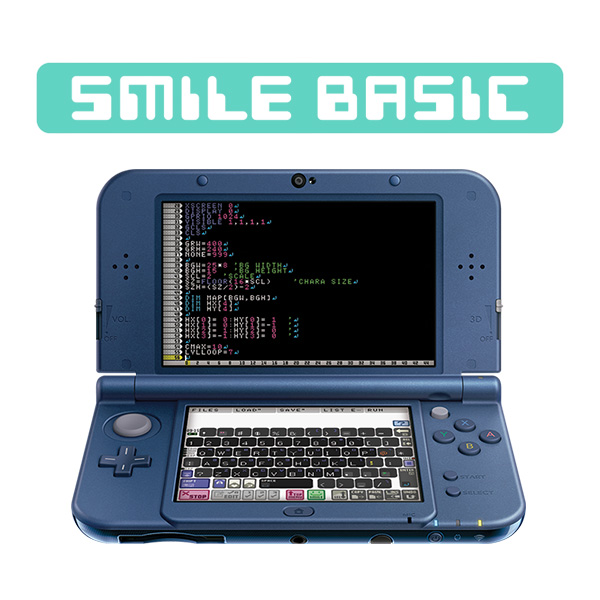 Available on 2015.10.15
Price:
$ 9.99 for the US
CA$ 12.99 for Canada
MEX$ 158 for Mexico
From your Nintendo 3DS system you can purchase SmileBASIC on Nintendo eShop. Or you can access to the Game Store on Nintendo.com from your PC or mobile system to purchase and send it right to your Nintendo 3DS system.
Let's find SmileBASIC and buy digital!
Click here for more details about buying digital.