Official Public Key
Free to download it to your SmileBASIC.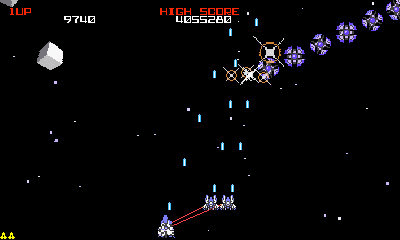 SOLID GUNNER
This is a shooting game included in the Petit Computer Magazine, the first issue . You can utilize this game program as your programming reference, materials or anything you like.
Public Key: JD2EE2QV
SOLIDGUNNER (Project)

SOLIDGUNNER (Program)
MVDATA
SG_BGM_01
SB_BGM_02
SOLIDG_DEF
SOLIDG_BG
SOLIDG_FN
SOLIDG_GR
SOLIDG_SP
Note : A variable "FORCESAVE" used in this program is a system variable prepared for the Petit Computer Magazine in order to suppress the save dialog when it is set to TRUE.